Thank You To Our COVID-19 Relief Community Supporters:
BINGO for a Cause
COVID-19 Long Island Philanthropic Response Fund
Includes: Apple Bank, BNB Bank, Bencivenga Family, Billy Baldwin, Brown Family, Claire Friedlander Family Foundation, Dharia Family, Fred and Gilda Nobel Foundation, Greentree Foundation, Horace & Amy Hagedorn Fund, James D. Brown, JM Kaplan Fund, Kisner Family, Lewis Family, Long Island Community Foundation, Marcin-Pastula Family, Mitola Family, MJS Foundation, Nassau County Office of Community Development, New York State Health Foundation, Rauch Foundation, Robert Storfi, Sandy River Charitable Foundation, The Wheeler Foundation, and others.
Greentree Good Neighbor Fund
Manhasset Community Fund
Unitarian Universalist Congregation at Shelter Rock
COVID-19 Response Webinars & Interviews
Videos
Long Island Business News Healthcare Forum: COVID-19's Effect on Mental Health
Understanding Maternal Mental Health and the Impact on Families
Anti Asian Bias: What Parents Need to Know
Guidance Center Perspectives on Pandemic 2020, July 23, 2020 – Health Disparities and the Pandemic
Vanessa McMullan Guidance Center Perspectives on Pandemic 2020
How Covid-19 has complicated grief, bereavement and loss, with Ed Paley
Breathing and Breath-work for the pandemic and other toxic stress
North Shore Child & Family Guidance Center Webinar: COVID-19 and Your Children's Mental Health
Part 2 – Dr. Ariel Botta with Andrew Malekoff – Written expressions on Mindfulness. May 26, 2020
Guidance Center Perspectives on Pandemic 2020 with Dr. Paul Liu, MD
Helping Families through Covid-19 (Extended Cut)
A conversation about Mindfulness with Dr. Ariel Botta and Andrew Malekoff
Helping Kids Through COVID 19
NAMI-NYS Perspectives Episode 26: Andrew Malekoff
Groupwork during the pandemic, with Elissa Smilowitz of North Shore Child & Family Guidance Center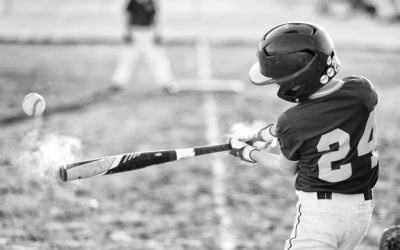 As a child growing up in New Jersey in the 1950's and 60's, one of my favorite things to do when school let out for the year was to get up, ride my bike to the candy store, meet up with friends, pick up a newspaper and check out the baseball box scores from the...