For parents whose children experience serious emotional and behavioral issues, the challenges can seem overwhelming. Not only are they dealing with the stress and heartbreak of seeing their kids struggle, they're also trying to navigate a complex maze of services related to school, health, housing, finances and more.
These families often don't know where to turn—plus, they can feel desperately alone.
North Shore Child & Family Guidance Center has an innovative program that addresses the needs of these caregivers: our Family Advocate Program which pairs parents with one of our family peer advocates.
"These credentialed professionals aren't therapists," explains Paul Danilack, Supervisor of High-End Community- Based Services at the Guidance Center. "Rather, they are parents of their own children with special needs who are trained to educate, guide and empower other parents to better understand their children and their needs."
"We want to help these parents not feel so isolated."
For two decades, Yvonne Novy-Cutler has been a family peer advocate with the Guidance Center, meeting with parents to learn about their child's particular issues, which may include severe depression and anxiety, school refusal, aggressive behavior and more. "Whereas social workers and mental health counselors work with families, we can share our personal experiences," she says. "We've been where they are and have walked in their shoes."
Family peer advocates provide a wide range of support, attending evaluations with parents; going to CSE (Committee on Special Education) meetings; helping build skills within the family to manage difficult behaviors; and seeking residential placement or inpatient hospitalization if needed. While advocates don't provide therapy, they can help families access those services.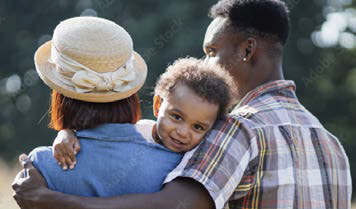 Shari Bushansky, another one of our dedicated advocates, helps run the program's weekly support groups, where parents share their challenges and successes, talk about what worked and what didn't, and build a social support network.
"We want to help these parents not feel so isolated," says Bushansky, who has been serving our clients for 20 years. "Often, their family and friends don't understand what it's like to be the parent of a child with emotional and behavioral disabilities, and it helps the parents to know they aren't alone."
Our advocates work with parents and the child's therapist to help design a plan to modify their youngster's negative behavior. For example, they help parents create behavioral charts to develop a uniform approach of rewards and consequences, which helps motivate children to listen and respond appropriately. Moreover, advocates act as a bridge to many services, such as schools, counselors, courts, case management and others.
Danilack has nothing but praise for his team. "Yvonne and Shari are critical members of both the department and the agency," he says. "They put their all into their work and know better than anyone how to connect with the families they serve."
Both Novy-Cutler and Bushansky say that, while their work can be stressful, the rewards far outweigh the difficulties. "These parents have been down a long, tough road, and watching as their families heal makes it all worth it," says Novy-Cutler. Confirming the advocates' value at a recent parent support group, one mom stated, "These two women have saved my life!"
To read the entire issue of Spring Guidelines, click here.