Roslyn Heights, NY, November 19, 2019 — All moms deserve some pampering, but when you're a mother who is experiencing postpartum depression, a day out dedicated to your wellbeing is a much-needed healing experience.
This fall, the place of healing was Neiman Marcus in Roosevelt Field. The renowned retailer, which is a dedicated partner and supporter of North Shore Child & Family Guidance Center, offered a "Beauty Master Class" for several moms who are clients of our Diane Goldberg Maternal Depression Program. The mothers were treated to a personalized makeup application from two representatives from lilah b., a natural line of beauty products made in Italy.
"The lilah b. reps were just wonderful," said Vanessa McMullan, Supervisor at the Guidance Center's Marks Family Right from the Start 0-3+ Center in Manhasset. "They talked to the moms and helped them choose the right makeup for their skin." The mothers also went home with a gift bag of products from lilah b.
McMullan also expressed her gratitude to the staff at Neiman Marcus, which has partnered with the Guidance Center for the past four years, offering a variety of beauty events and also a mentoring conference for some of our teen girl clients.
"Neiman Marcus had a special room set up just for us, with extra help to care for the babies that came," said McMullan. "All of the moms loved being together and getting some TLC. It was a perfect day!"
"One of the pillars of our company is supporting the communities where Neiman Marcus stores are found," said Neiman Marcus Roosevelt Field Vice President, General Manager Doris Wilshere. "We are thankful for the relationship that we have built with North Shore Child & Family Guidance Center over the four years since our store opened. We applaud the Guidance Center for the support they provide to the many Long Island families that rely on resources like the Maternal Depression Program to live happier and healthier lives."

Neiman Marcus will be hosting more events for our Guidance Center's maternal depression clients later this month and for the foreseeable future. To find out more, contact Vanessa McMullan at vmcmullan@northshorechildguidance.org or call (516) 484-3174, ext. 415.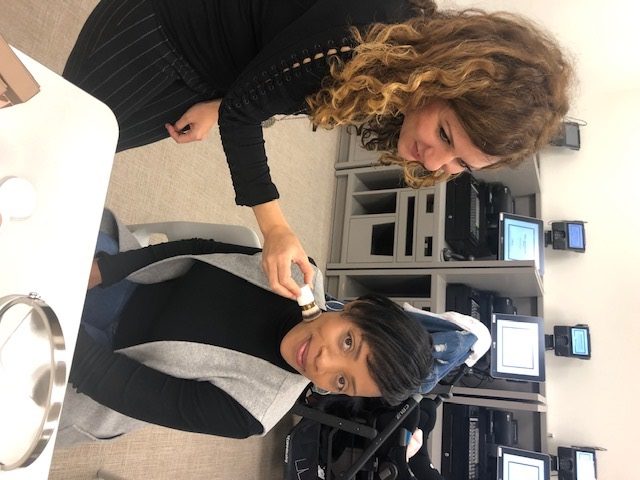 About Us:
As the preeminent not-for-profit children's mental health agency on Long Island, North Shore Child & Family Guidance Center is dedicated to restoring and strengthening the emotional well-being of children (from birth – age 24) and their families. Our highly trained staff of psychiatrists, psychologists, social workers, vocational rehabilitation counselors and other mental health professionals lead the way in diagnosis, treatment, prevention, training, parent education, research and advocacy. The Guidance Center helps children and families address issues such as depression and anxiety; developmental delays; bullying; teen pregnancy; sexual abuse; teen drug and alcohol abuse; and family crises stemming from illness, death, trauma and divorce. For more than 65 years, the Guidance Center has been a place of hope and healing, providing innovative and compassionate treatment to all who enter our doors, regardless of their ability to pay. For more information about the Guidance Center, visit www.northshorechildguidance.org or call (516) 626-1971.

ABOUT NEIMAN MARCUS GROUP:

Neiman Marcus Group LTD LLC is a luxury, multi-branded, omni-channel fashion retailer conducting integrated store and online operations under the Neiman Marcus, Bergdorf Goodman, Last Call, Horchow, CUSP, and mytheresabrand names. For more information, visit www.neimanmarcusgroup.com.
Keep up with the latest news and events happening at Neiman Marcus by becoming a fan on Facebook, following us on Twitter, Instagram,Pinterest,Snapchat, and subscribing to Neiman Marcus theblog.