Feeling sluggish? Kids stuck to their phone or tablet? The first week in August is National Exercise with your Child Week, so it's a great time to get moving and get healthy!
When you have young children, getting in your daily exercise can be challenging. But by including your children in your exercise routines, you'll stay on track and teach them how to be healthy and take care of themselves, all while having family time together. Here are a few suggestions:
Yoga is a great way to relax and work on flexibility together. Show your children some simple poses and stretches, and allow them to figure out the poses on their own or make up new ones. Precision isn't important; what matters is that everyone is having fun together! Through yoga, children learn to be patient with themselves. They also learn focus, self-acceptance and healthy calming techniques such as deep breathing.
Dancing together can be fun for both you and your kids. Put on your children's favorite movie soundtrack, or introduce them to classic Motown, rock or whatever gets you in the mood to move. Your kids will love the chance to let their guard down and be silly with you. Create dance moves together or just freestyle, and have fun!
It's still summer for several weeks, so take advantage of the beautiful beaches on Long Island, or a community or backyard pool. Learning to swim, swimming laps, or just splashing around together is a great full-body workout, as well as a way to beat the heat.
Dining together as a family is very important. You can extend family time with pre/post dinner walks. Walking is the best way to engage your body in exercise with little effort, and you can include the whole family.
Last, consider a family sport/game night. Designate one day or more days a week to playing a sport, doing a relay race, shooting hoops or playing catch. Make exercise something to look forward to instead of another chore.
Whatever activities you and your family choose to do, exercising together teaches your children about lifelong health and provides family time and fun!

15 Family-Friendly Tunes for Rockin' Out!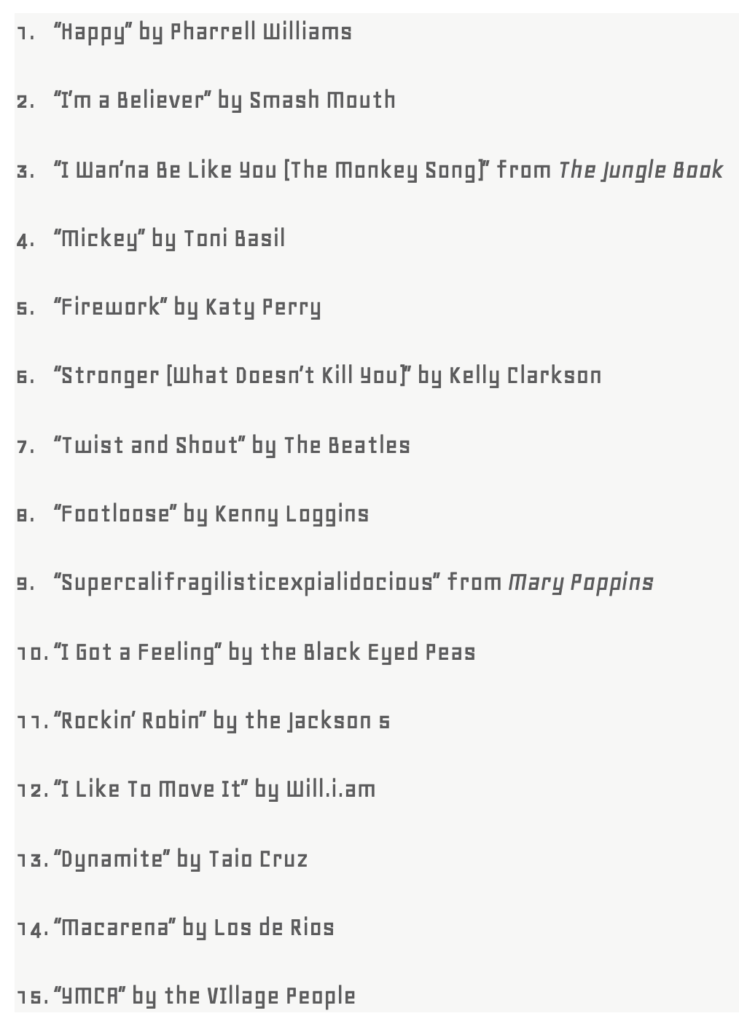 Source: https://www.babble.com/kid/15-kid-friendly-songs-for-a-rockin-family-dance-party/