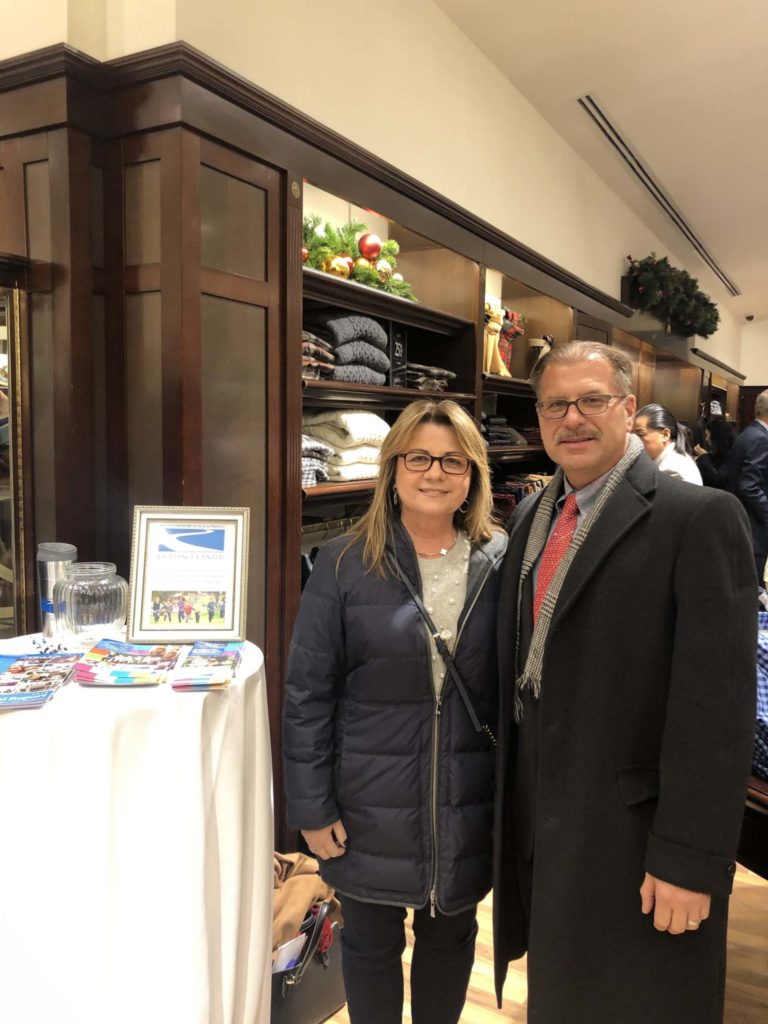 Roslyn Heights, NY, December 12, 2019 —Earlier in December, for the second year in a row, North Shore Child & Family Guidance Center partnered with Americana Manhasset's Brooks Brothers store to co-host an opening night celebration of Champions For Charity®. 
The event featured live jazz, great food and drink, and wonderful conversation as shoppers took advantage of the opportunity to buy beautiful items while contributing to great causes. Twenty-five percent of the pretax price on clothing sold was donated to support the Guidance Center's mission and that of other charities.
"We're thrilled that North Shore Child & Family Guidance Center participates in Champions for Charity®, Americana's annual holiday shopping event benefitting over 100 not-for-profit organizations," said Catherine Castagna, President of Castagna Realty Co. Inc. "Their dedication to helping children and strengthening families is an inspiration, and they are an indispensable resource in our community. We are proud to support their efforts." 
Since its inception in 1996, Champions for Charity® has raised nearly $14 million. Taking an active role in the community has been an integral part of the Castagna Realty Retail Group's mission, particularly throughout Americana Manhasset's 63-year history.
Lauren McGowan, Director of Development at the Guidance Center, said, "We're very grateful to everyone at Americana Manhasset and Brooks Brothers. They continue to be an invaluable supporter of our lifesaving work."
About Us:
As the preeminent not-for-profit children's mental health agency on Long Island, North Shore Child & Family Guidance Center is dedicated to restoring and strengthening the emotional well-being of children (from birth – age 24) and their families. Our highly trained staff of psychiatrists, psychologists, social workers, vocational rehabilitation counselors and other mental health professionals lead the way in diagnosis, treatment, prevention, training, parent education, research and advocacy. The Guidance Center helps children and families address issues such as depression and anxiety; developmental delays; bullying; teen pregnancy; sexual abuse; teen drug and alcohol abuse; and family crises stemming from illness, death, trauma and divorce. For more than 65 years, the Guidance Center has been a place of hope and healing, providing innovative and compassionate treatment to all who enter our doors, regardless of their ability to pay. For more information about the Guidance Center, visit www.northshorechildguidance.org or call (516) 626-1971.